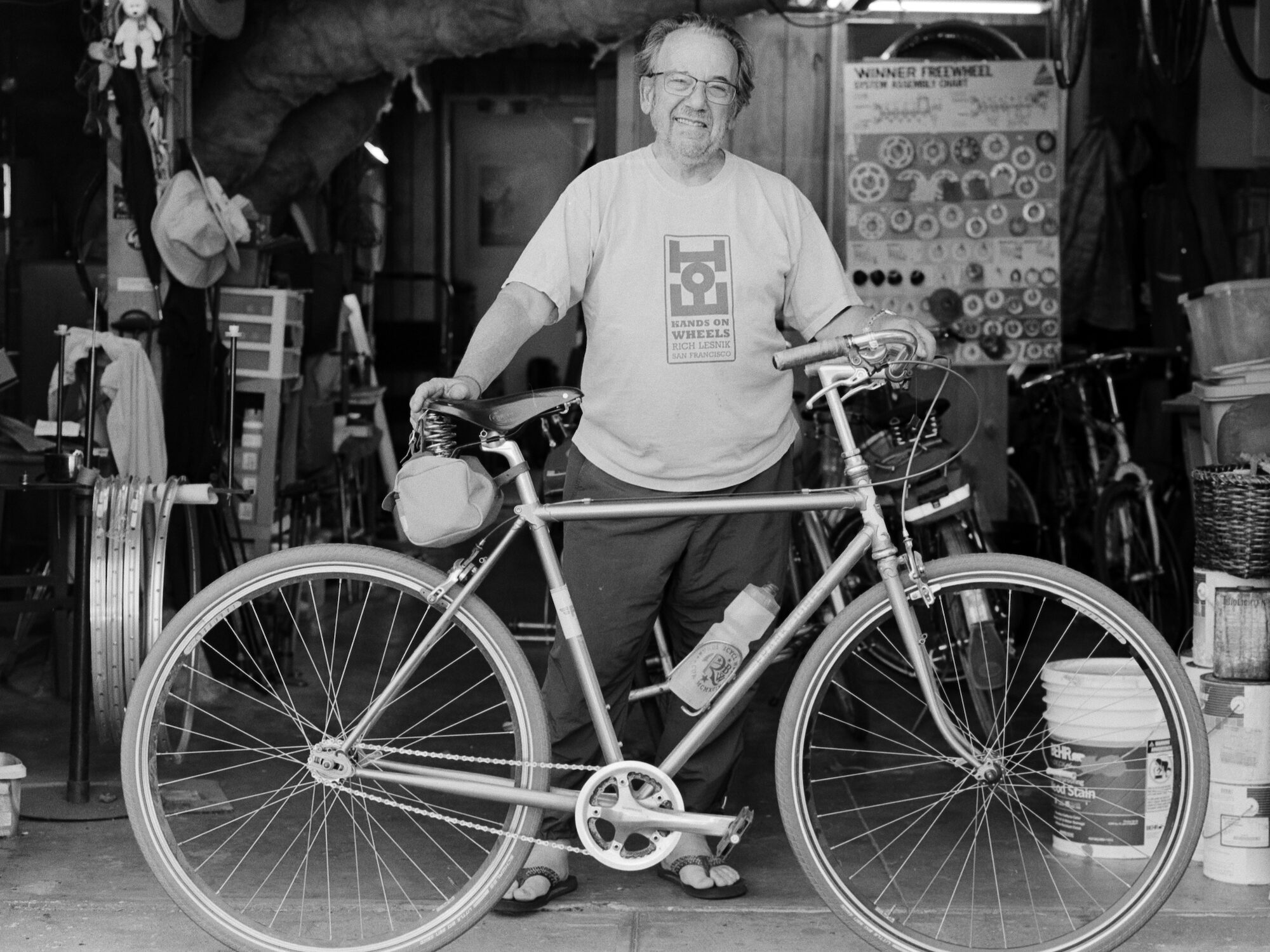 Hey, I'm Rich Lesnik.
I build strong, long lasting wheels meant to take punishment & carry heavy loads.
My name is Rich Lesnik. I have a BA in US History from the University of Pennsylvania (College '68), have worked as a cab driver, short-order cook, substitute teacher, left-wing political activist, librarian, recording engineer, jazz musician (alto saxophone, clarinet and flute), typesetter, aircraft mechanic, and now, a bicycle wheelbuilder. I'll be posting more information about my "other" life as time goes by, elsewhere on the website.
Wheelbuilding
I've been building my own bicycle wheels for 25 years. I worked as a mechanic for a major airline from 1986 to 2002 — and used to ride with my co-workers. Many complained about their wheels, and the difficulty of finding a wheel specialist. I figured if I could help out, why not? So started repairing and building wheels for others.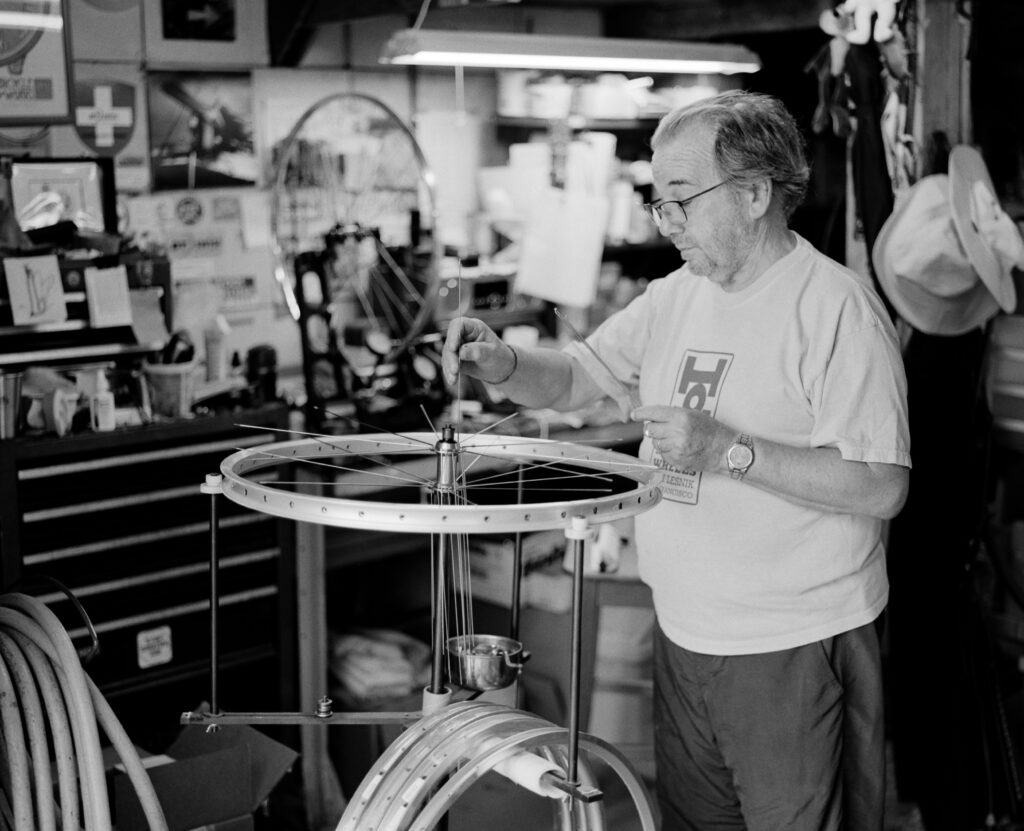 "As of this writing, I now have some 12,000 miles on the wheels Rich built for me and they are still perfect and have never had to be trued or tensioned."
Tim Seavey
Berkley, California

"Rich builds all our Atlantis, 650B and custom wheels –they're strong, true and long lasting. We all ride them."
East Bay, California
Let's talk about your dream wheels.